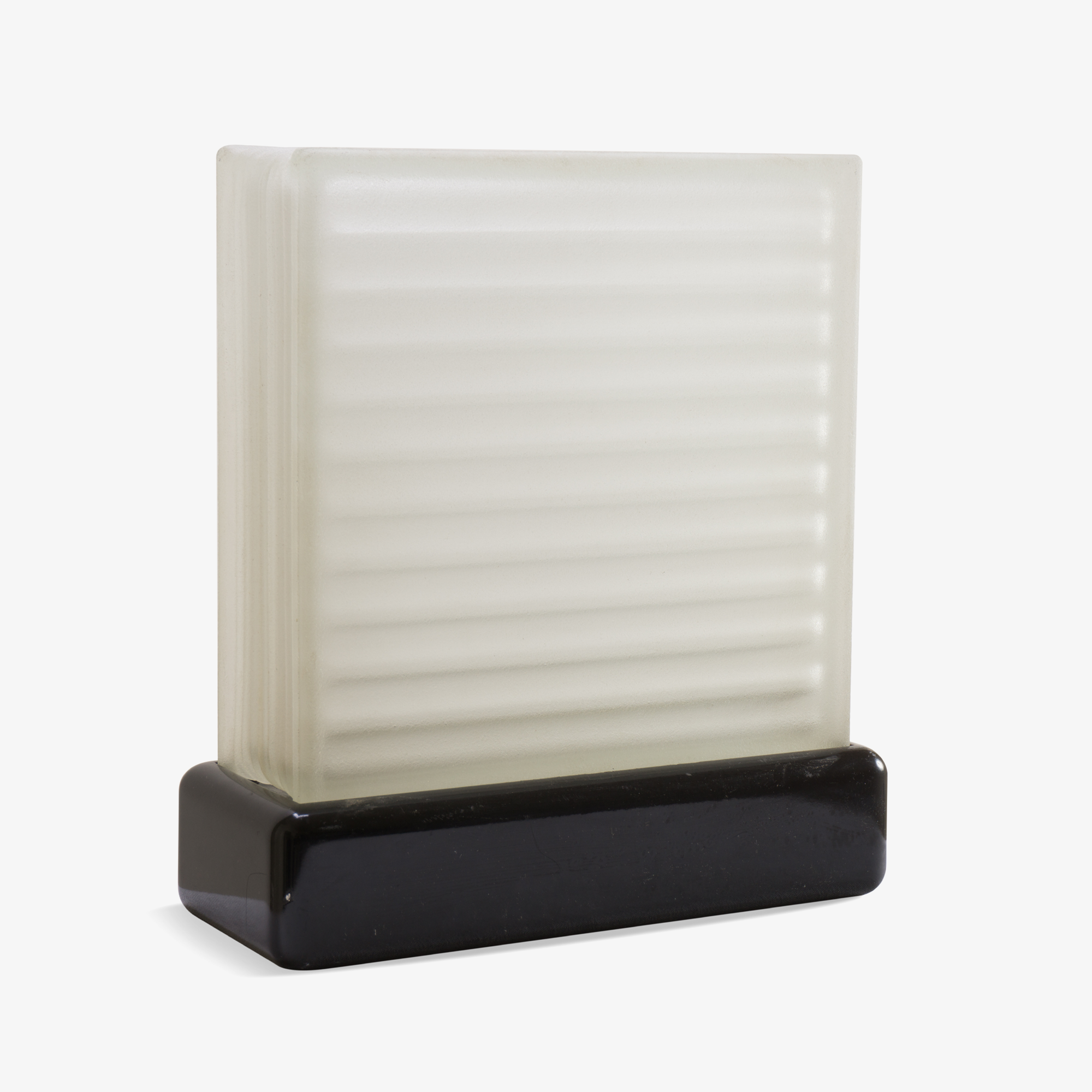 Art-Deco Frosted Glass Accent Light
A functional piece of Art-Deco design, elegance and simplicity in one. A large frosted glass block sets inside a black base which cases a bulb. The glass block illuminates entirely delivering excellent accent lighting. Equipped with a sliding dimmer to achieve the perfect level of light for your room.
Material Frosted Glass
Size 13W × 5.5D × 14.5H
Condition Excellent. Minor wear consistent with age and history.
$950